Normandy and Mont St. Michel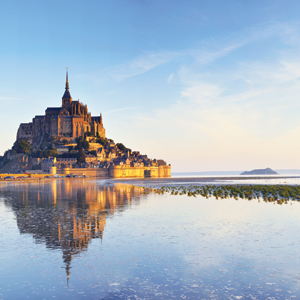 Normandy and Mont St. Michel
Combine a visit to the charming region of Normandy, famous for its scenic rolling hills and farmland crisscrossed by hedges and trees; picturesque medieval villages; apple cider and calvados liqueur; and unrivalled Camembert cheese, with a tour of the most important sites and memorials of World War II.
Includes:
All Private Ground Transfers
1 Night Hôtel Chteau La Cheneviere
including Breakfast and
...
About Avanti Destinations

The passion to serve and inspire savvy travelers with innovative and personalized vacations has been the driving force for 31 years at Avanti Destinations. We have the passion for independent travel and want to share it with you! We provide you with authentic travel experiences backed by our expert knowledge. You go where you want. When you want. With the flexibility to savor special moments along the way. Your vacation is uniquely yours. That's Avanti!
Our record of success at Avanti
...