10 Day Southern Spectacular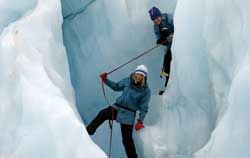 10 Day Southern Spectacular
Watch master carvers working with magnificent New Zealand greenstone and learn about the joys and challenges of farming in the foothills of the Southern Alps. These personal encounters provide a human touch that complements the grandeur of the renowned natural beauty of the land of The Long White Cloud, with its soaring peaks and waterfalls, and serene lakes and pastureland.
Quality accommodation
Travel by
...

Since 1985, Qantas Vacations has been renowned as the expert tour operator specializing in Australian vacations. Our agency consists of seasoned travelers and destination specialists who take pride in crafting amazing vacations in Australia, New Zealand and South Pacific Islands.
Many of our team have also either lived or traveled extensively to these parts of the world and have local knowledge that will help make planning your trip hassle free. There is nothing like speaking to a rea
...